The purpose of user interface UI Design was limited to human-product interactions.Wowever UI Design has taken on business goals as a design strategy. However, As with anything technological, its purpose continues to expand over time! However, as with everything related to technology, its direction may even surprise itself!
Learn about UX design and its role in apps and websites.
Now let's examine some UI design trends and consider their influence on shaping our Future.
Trends in User Interface Designing (UI Design)
Inclusive design has become an increasing priority, and companies that provide UX/UI solutions must take extra steps to ensure that any websites and apps created can accommodate users from diverse religious, cultural, ethnic and sexual backgrounds.
Neumorphism:
Neumorphism was a top design trend in 2012 and is still used by many web designers today. This adds dimension and originality to websites while serving as an alternative if a flat style doesn't suit you.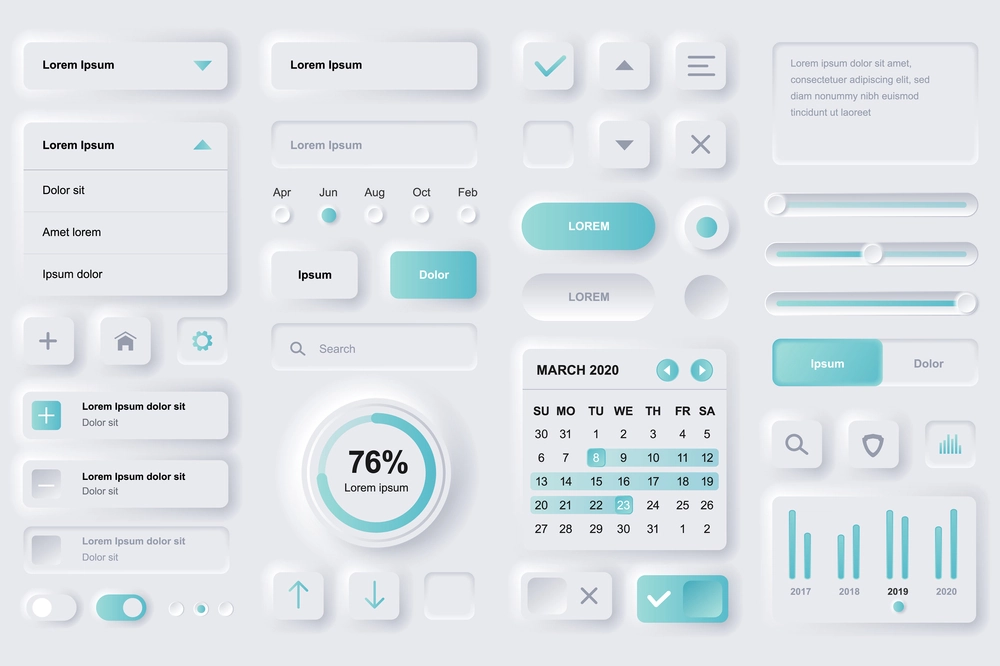 Large Images and UI Design:
With smartphone screens growing larger and bigger, so did the demand for HD pictures and large fonts – an upward trend likely to continue. Huge images play an integral part in grabbing user attention quickly while offering visual aids that keep text images clearer for easier reading, thus improving user experience.
Aurora backgrounds
Aurora backgrounds captivate and comfort us, while their soft colours look invitingly natural and comfortable. Furthermore, these striking splashes can serve as full backgrounds or simply an accent on key UI elements.
Visible Grid:
Websites are built using grids connected by code. Visible grids offer the obvious benefit of visually distinguishing different sections from each other, which is why web designers design grids that clearly show their basis with frames and borders.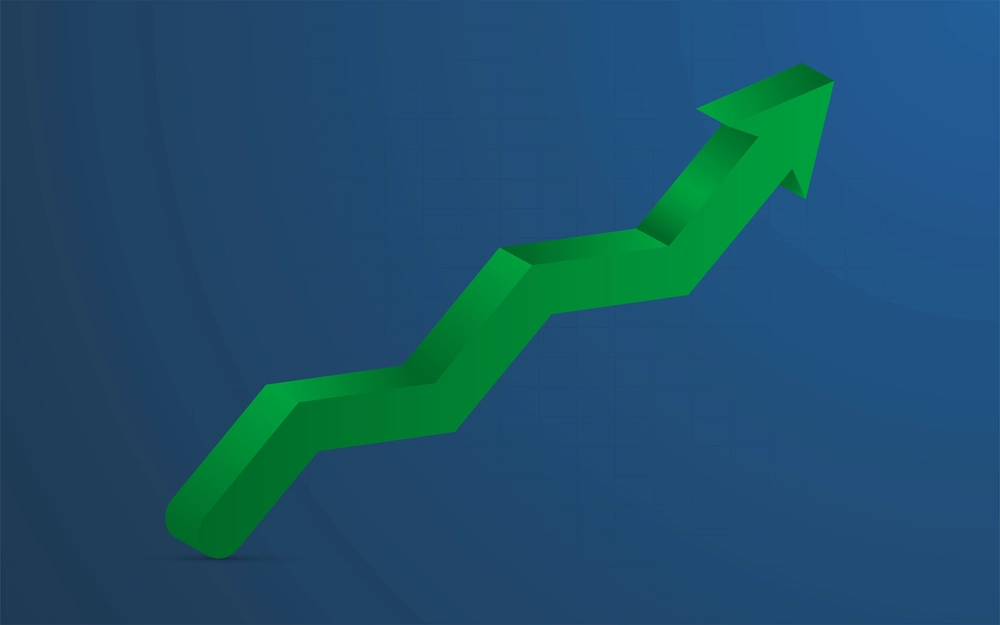 Retro Revolution:
Contemporary web designs have taken inspiration from the early 90s Wild Web days. Bright background colours, visible table layouts, and robotic fonts such as Courier marked these.
Web designers are making a comeback, drawing upon more than three decades of collective experience in web design.
Brutalism:
Brutalism stands in stark contrast to designs featuring shadows, gradients, and an assortment of characters.
This is an artistic style characterized by clean lines and flat designs with bold accents in strong colours, as well as real photos taken with real cameras.
Glassmorphism:
As can be seen, modern web design isn't limited by trends or styles. Web designers can opt for any period or trend they desire, be it from the '90s and glass morphism or even something entirely different like 90s nostalgia if that suits their vision of their web presence; In contrast, the future design of user interface styles focuses more heavily on technologies and user demands than styles from yesteryear.
Future of User Interface UI Design
Gesture Recognition:
Contemporary users understand the value of touch-based interfaces like scrolling, pinching and tapping. However, as technology progresses and users become less reliant on screens for daily activities, it will soon be time for gesture recognition to play an increasingly crucial part in everyday life.
By simply pointing a finger, moving their eyeballs, or engaging in simple gestures like shaking or blinking, users can interact more seamlessly with websites and apps.
As technology and user experiences continue to advance, it will be intriguing to witness the progression of gesture recognition technology toward providing a completely touchless experience.
Voice User Interface (VUI):
Users have discovered that Voice User Interface (VUI) controls. Users have discovered it easier to ask questions than search their electronic devices for answers. Siri, Alexa and Google Assistant have demonstrated the power of such VUIs. Still, these examples are just the start: many mobile applications and websites will soon utilize these interfaces for increased engagement.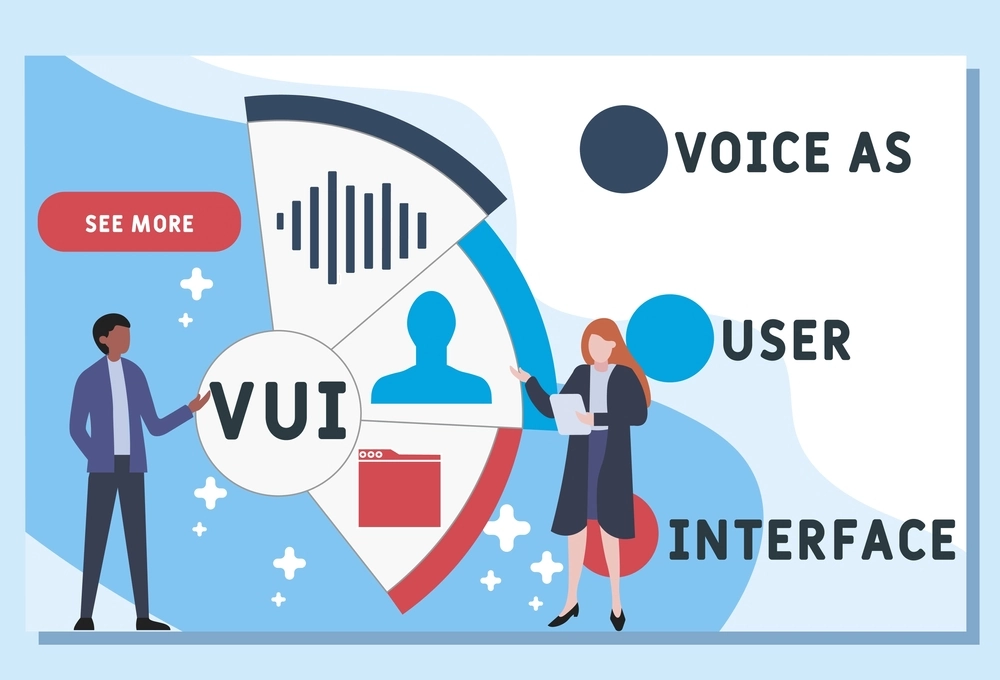 Voice UI offers non-tech-savvy or non-literate users a way to ask questions and receive responses through simple voice command technology.
As this initiative progresses, it could pave the way for what could be called an experience without screens shortly, providing users with seamless access to websites and applications. When physically unable to use their devices, such as when cleaning the house, driving to an appointment, or working out.
3D Designing will Witness an Unprecedented Rise:
3D Designing is poised for rapid expansion. Virtual and Augmented Reality technologies will become mainstream soon enough, and 3D design will play a vital role. Online stores and corporate websites will reap the benefits of Virtual and Augmented Reality technologies by drawing customers in, improving efficiency, and reducing redundancies within their operations.
UX/UI design firms and designers must actively hone their collective skills regarding 3D concepts and technologies.
Targeting personalized micro-interactions, micro-interactions are trigger-feedback pairings where (1) the trigger could be an action by a user or change in system status. And (2) it's a small but highly tailored response that communicates via visual changes on an interface for users (Niels Norman Group).
Focusing on personalized micro-Interactions:
Micro-interactions are only made possible by creating specific user interface (UI) elements that subtly collect user information and use that information. To offer personalized experiences that surpass anything previously available. Although achieving such interactions might sound straightforward, this task can often prove more complex than expected.
Though initially challenging, micro-interactions can help your business stand out by appealing to human's most basic need – hearing!